One of the causes that environment advocates has long been fighting against is irresponsible waste management and wasteful use of resources. Their recycling campaign has proved to be effective and most communities today have their own reuse and recycle practices. Another waste management campaign that has grown in popularity is Upcycling. This is the process of using old or discarded materials and transforming it to something that is useful or one that has more value.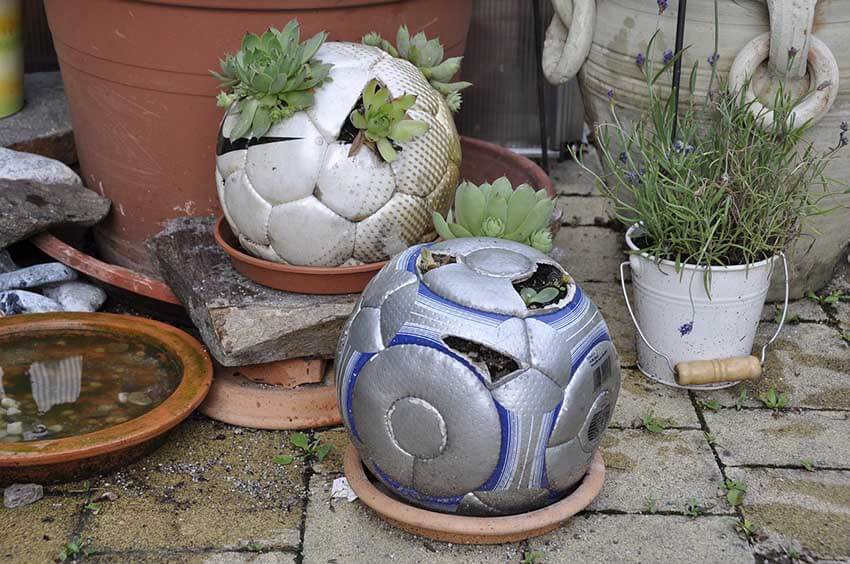 The glamorous side of Upcycling can be found in works of art or fashion designs of known artists and designers. Some of these designers and their budding protégés even hold fashion shows that feature clothing made from materials like old seat covers or curtain showers, candy wrappers, tote bags, and other discarded items.
As for Upcycling Art, there have already been numerous sculptures or figures of robots, animals, and other unique statues made from soda cans, old pipes, bike parts, and other hodgepodge of metal junks, that have been featured in shows and exhibits.
Upcycling isn't just limited to the art community. Practical homemakers who make it a habit to repurpose goods that have exhausted their life span can be considered as Upcycling experts. It can be as simple as transforming an old jar into a decorative candle holder or transforming old ripped jeans into a small tote and using small excess fabrics as quilt materials. There are plenty of ways to upcycle, one can get ideas or inspiration from artists and fashion designers, practical moms, or even a frugal relative.
Movies like the Terminator and Astro Boy portrayed a future earth that sits upon loads of trash and waste products. If people continue to put little value in the things around them then that would be a likely scenario. Everyone has to do his part in keeping this planet green. We have to step up to the challenge of Upcycling and find ways to maximize the use of every item that is bought.