Most people view their roof as an essential part of the house that protects its inhabitants from the harsh external elements. However, these home elements can offer residents much more than just protection if they will simply explore greener ways of building it.
Having a green roof is a trend that can be seen in modern buildings. These are structures that cover their roof with plants or vegetation for both practical and aesthetic purposes. Here is a look on what a green roof can offer modern homeowners and building owners. Find inspiration from what it can benefit you.
1. Insulation
Enjoy its cooling benefits during the hot summer months when indoor temperatures of other roof types reach 120-180 degrees F while the green roof stays at about 85 degrees F. As such, you get to save on cooling costs and use less energy during the hot and humid periods.
2. Rainwater Absorption and Reallocation
A green roof can decrease the amount of rainwater that runs off to the sewers or the waterways. It instead absorbs it and utilizes it to nourish the vegetation that thrives in it.
3. Pollution Filter
It helps protect the health of the inhabitants by filtering carbon dioxide and other pollutants in the air. Thereby reducing risks of respiratory ailments or asthma attacks. They also help filter pollutants from the rain water which helps protect our waterways from heavy metals and other toxins that usually gets funneled into storm water drains of traditional roofing.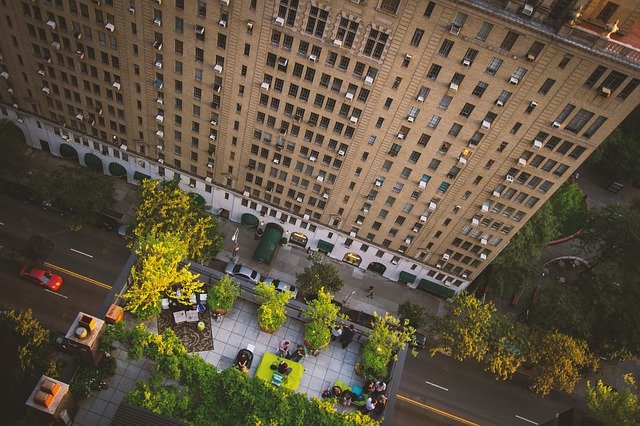 4. Sound Proofing
Residents of structures with a green roof can enjoy additional protection from the outside noise as it can lessen external sounds by around 40 to 50 decibels.
5. Additional Space for Agriculture
Concrete jungles continue to expand while agricultural lands seem to be shrinking. Maintaining a green roof that can accommodate agricultural activities is a small consolation for replacing greenery with stone structures.