"The FlexiSpot Holiday Sale Is on! Up to 33% OFF 1st Dec. to Dec. 31st!"
If you're looking for an ergonomic table, the Flexispot 8-in-1 Standing Desk Q8 is for you!
We received this desk for free to review, all opinions are of our own thoughts and experience.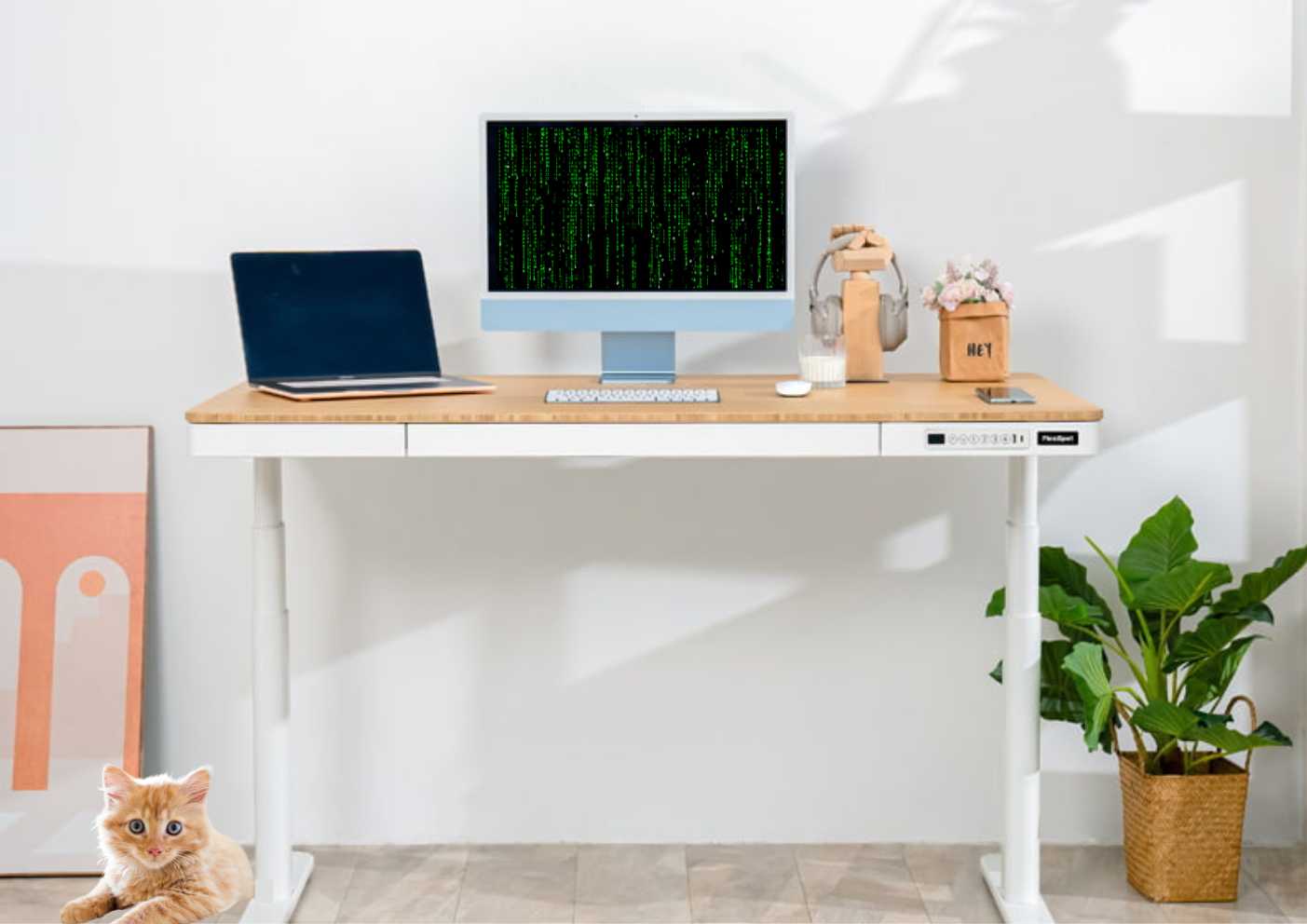 The FlexiSpot All-in-One Standing Desk Q8 is a really wonderful desk to have. This standing desk, in my opinion, is one that you'd love to use for long. We've had positive experience with other FlexiSpot products and we're genuinely impressed. FlexiSpot has gone above and beyond to provide a superior standing desk. Let's look more closely but first, why the need for an ergonomic desk?

Ergonomics is crucial since your musculoskeletal system is impacted when your body is under stress from a job-related awkward posture, severe temperature, or repeated movement. An ergonomic desk is made with the user's health in mind, to keep them from hurting themselves or squinting while they work. They help people avoid typical injuries like carpal tunnel syndrome, upper limb discomfort, elbow pain, neck pain, and back pain.
An ergonomic desk is not only a table that makes you alternate between sitting and standing up to break the routine, it also makes reaching things easier. It is a good furniture/equipment to invest in, not only for offices but for those who work at home.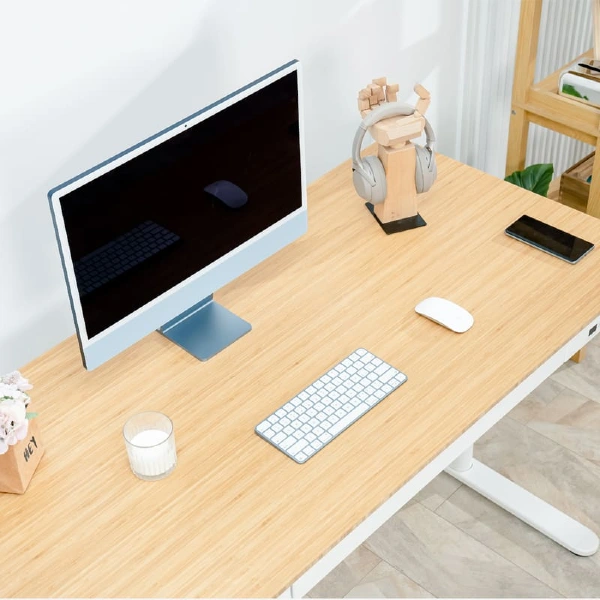 Arrival and Packaging
As with other FlexiSpot delivery, they bring the package right at your doorstep. A convenient way to save both time and energy. The parts were separated into two boxes, with the stand on one, the desktop, drawer, and other details on the other. The boxes are a bit heavy as expected so make sure that you have someone to help you carry them where you're supposed to assemble or place your desk.
Easy to Put Together

That is, as said above, if you have extra hands to help you with assembly. The legs/stand alone are heavy, you would need extra pairs of hands to finish setting up everything. Once assembled, the table will hold weight up to 100kg.
The All-in-One tabletop reduces the difficulty and time of installation: Q8 can be installed in very simple steps, as they come to you in parts that are already semi-integrated. You only need to put screw each part properly, but again, make sure that you have someone helping you.
FlexiSpot 8-in-1 Standing Desk Specifications
Details and dimensions
Colour: White + Maple (also available in black)
Rectangle tops are available in 140x70cm
Topboard thickness: 1.9cm
Total top board  thickness with drawer: 7.9cm
Materials
Steel frame
Bamboo  – sturdy material
Q8 details
Panel type: Advanced
Lifting Mechanism: 2 Motors
Load capacity: 100kg
Height Adjustments: 60-124cm
Lifting speed: 25mm / s
Flared, Lval Legs
No. Of Leg Stage: 2-stage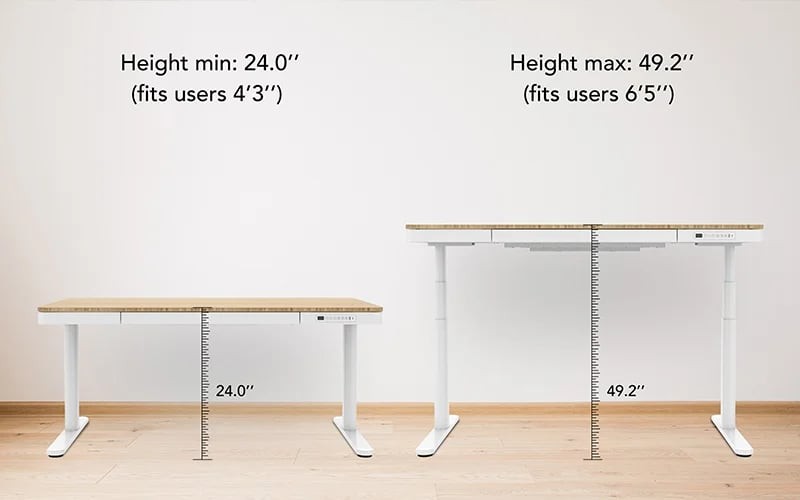 BAMBOO PLATE

A natural resource that is environmentally sustainable and has a lovely texture that visually improves your workspace. This bamboo panel is waterproof, moth-proof, scratch-resistant, and rounded; it doesn't need any extra maintenance to provide constant, optimal performance.
Desktop Dimensions: 140 x 70 x 1.9cm
Wireless charging
On the right side of the surface is the wireless charging port (in the below photo, where the phone is placed). The charging area is marked on the surface with a wifi sticker when you first take the desk out of the box.
Sleek Drawer
A standing desk with minimal bulk, the general design of the desk's surface is sleek, and it even contains a small drawer that can comfortably put stuff as chargers or paperwork you might want to keep nearby.
Drawer dimension : 31 x 66.5 x 5cm
It can support a load of about 2.3 kg., so your laptop and tablets are also safe to be inside.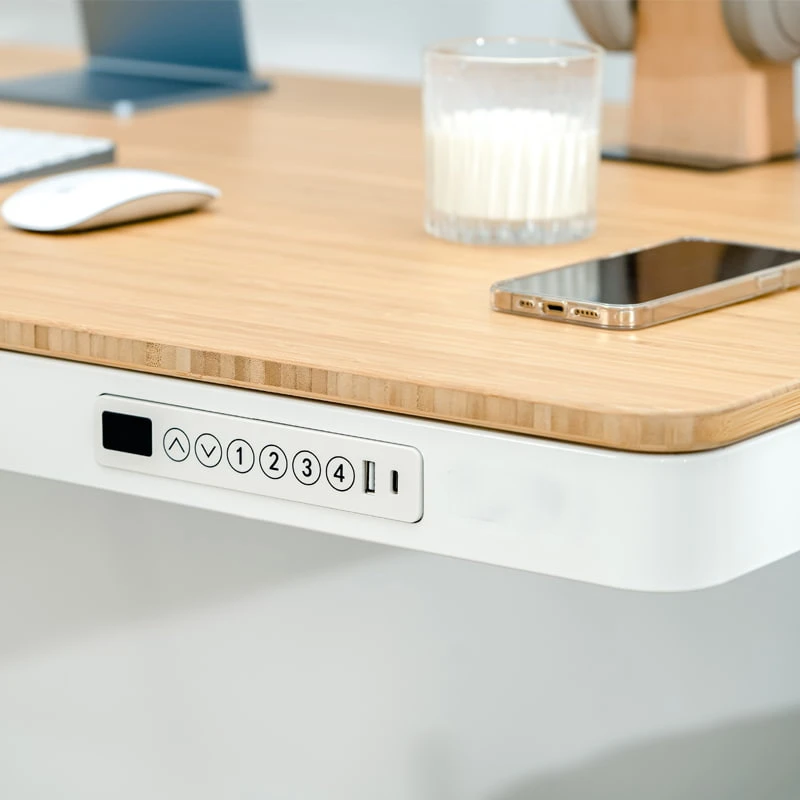 Ease of Use
To adjust the desk, click the buttons numbered 1 through 4, which you may program to be set at specific heights by holding down one of the numbers when the desk is at the height you want to assign. This is excellent if you want to maintain consistency in your chosen heights or if  there are numerous individuals working at the same desk.
There are USB ports beside the buttons to charge your devices, if you prefer those than wireless charging.These ports are convenient for charging devices with short cables.
At the back of the desk is a cable organizer, so that you don't get a cable salad and will keep things in order for more efficiency. If you have cats, this keeps your stuff safe from them too.
Perfect with the BackSupport Office Chair BS10
Along with the Q8, we also received the BackSupport Office Chair BS10, a Flexi-chair which our daughter loves. Ergonomically-speaking, Flexi-chairs are just as important as a standing desk because they provide critical ergonomic designs to support your body and minimize aches and pains after you log off for the day. But they do more than just that; the greatest desk chairs may also enhance the look and feel of your office as a whole, adding elegance and professionalism.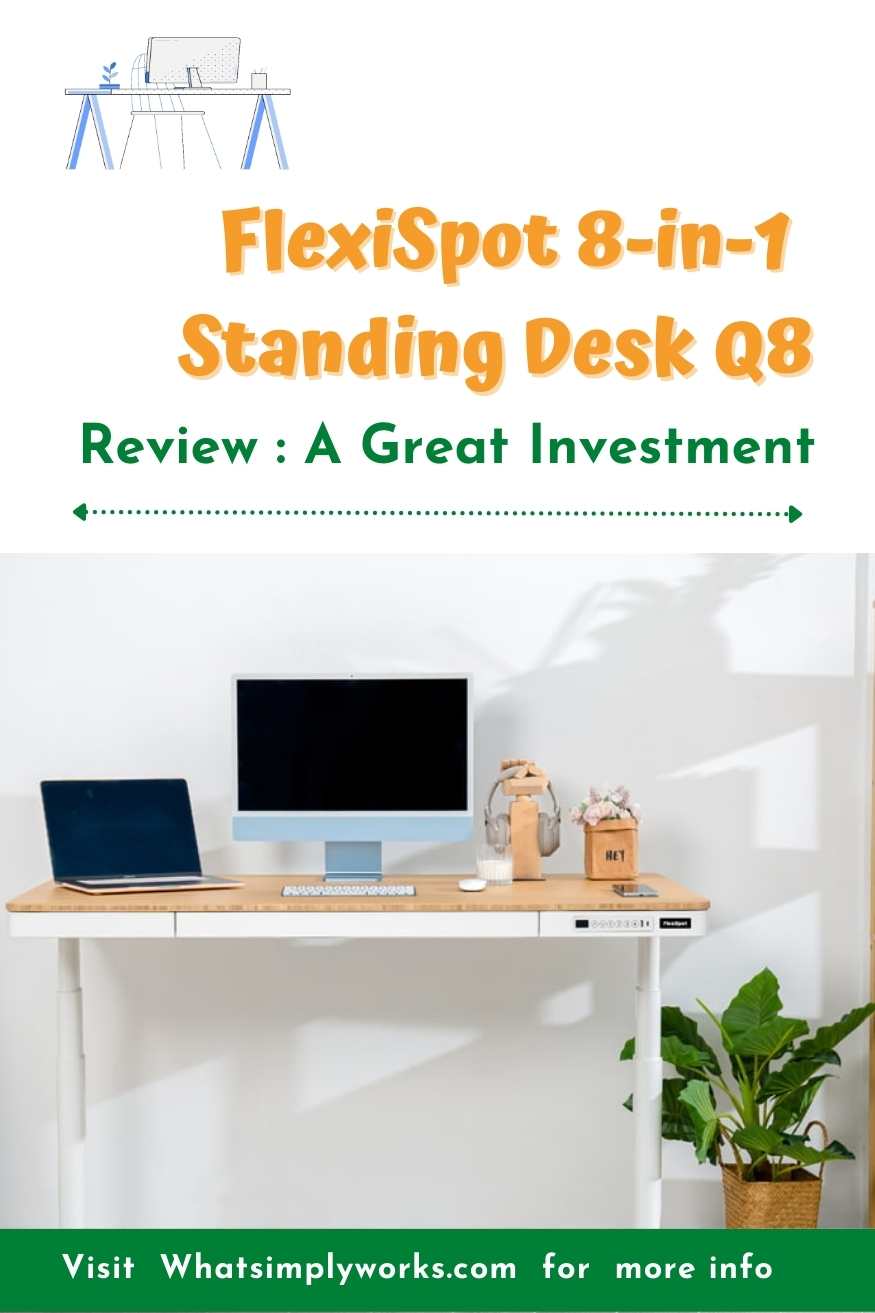 Is the FlexiSpot Q8 a Good Deal?
The FlexiSpot Q8 is on the more expensive end of standing workstations with a suggested retail price of £699.99.
It's better to think of the FlexiSpot Q8 as an investment for your business and your health rather than a one-time large expense because it offers the highest level of performance in every area you could ask for in a motorized standing desk.
It does function well to uphold the principles of ergonomics:

Neutral Postures.
Reduce Excessive Force.
Keep Things Easy to Reach.