Winter is fast approaching, and if you want to encourage your kids to spend less time on their smartphones, tablets, televisions, or computers, you'll need to start coming up with ideas for how you'll keep them busy. You don't need to worry as much about "snow days" now that most schools offer online learning when the weather is too nasty for in-person classes. However, you'll still need to consider indoor activities for evenings, weekends, and, of course, winter break.
While it may seem like your kids enjoy digital entertainment, too much screen time isn't healthy. It has been linked to irregular sleep, obesity, behavioral problems, decreased academic performance, and other side effects. Limiting screen time by engaging your child in alternative activities is the best way to avoid these all-too-common problems. Whether you have toddlers or teens (or falls somewhere in between), there are plenty of screen-free activities they can enjoy during the winter. Read on to discover a few of our favorites.
Diamond Painting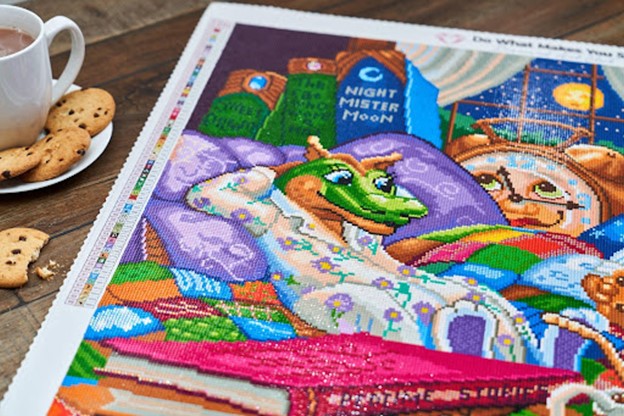 Painting with diamonds is a fun craft activity appropriate for all ages (though you should keep an eye on toddlers to make sure they don't put the tiny "diamonds" in their mouths). It's super easy and takes just a few minutes to master, which is ideal for youngsters used to the instant gratification of powering up an electronic device. Plus, after completing Christmas diamond painting kits, your family can give them as gifts this holiday season.
So, what is diamond painting? Think of it like painting by numbers, but instead of using paint to complete the image, you use sparkly resin gems. Some kits have round diamonds, while others have square diamonds. The canvas is self-adhesive and has the design printed on it in the form of a grid  showing precisely where to place each colored diamond. And since the kit includes a placer tool and other helpful accessories, you won't need to buy any additional craft supplies. Everything your child needs is right in the box!
Diamond art kits come in several sizes. Smaller ones tend to be the easiest for young kids. Consider our diamond painting cards if you are concerned about your child having the attention span to complete a full diamond painting. They are even smaller and require less time to complete than our full-size kits. And once completed, they're easy to send to a friend or family member in the mail.
If your family hasn't already been bitten by the diamond painting bug, this winter is a great time to check out this fun hobby. Buy a few kits and tuck them away for those cold, snowy days stuck at home.
Scavenger Hunt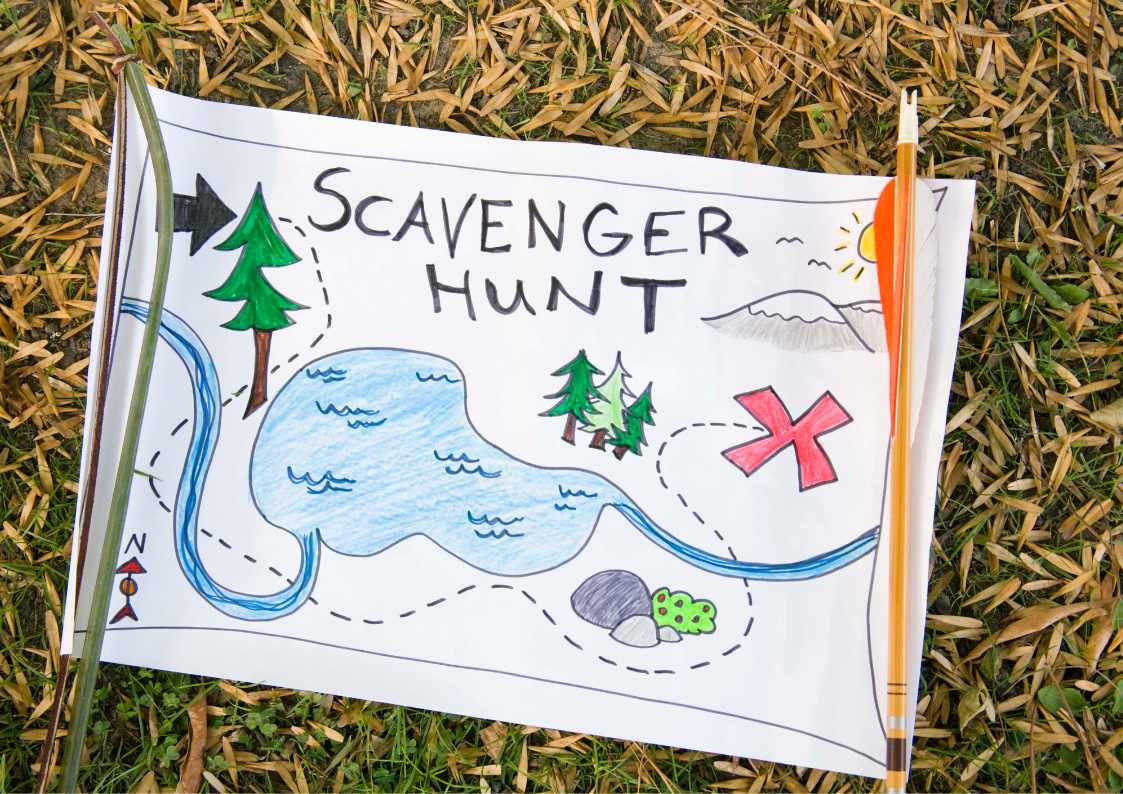 Setting up a scavenger hunt is an excellent way to keep your family busy for hours. Whether you have one kid or multiple, scavenger hunts will engage their brain(s) and offer a great distraction from electronic devices. And if your son or daughter is a gamer, this is a great way for them to enjoy a quest in the real world rather than on a screen.
Search the web for scavenger hunt ideas, and you'll find tons of results. However, the best hunts are based on the hunter's personality and interests. Of course, you need to consider their age, too. Put together a list of items for them to find throughout your house. Keep it simple for little ones by having them search for things like stuffed animals, objects of a certain color or shape, etc. Offer a prize once they find everything on the list.
Come up with challenging clues for older kids and those who love solving puzzles. Write down a clue to lead them to the first item, and leave the clue for finding the second item with the first. Provide as many clues as you'd like (the more clues, the longer the fun lasts!) and make the final object a surprise gift. (You might even consider offering another prize for those who can put everything back where they found it!)
Cooking or Baking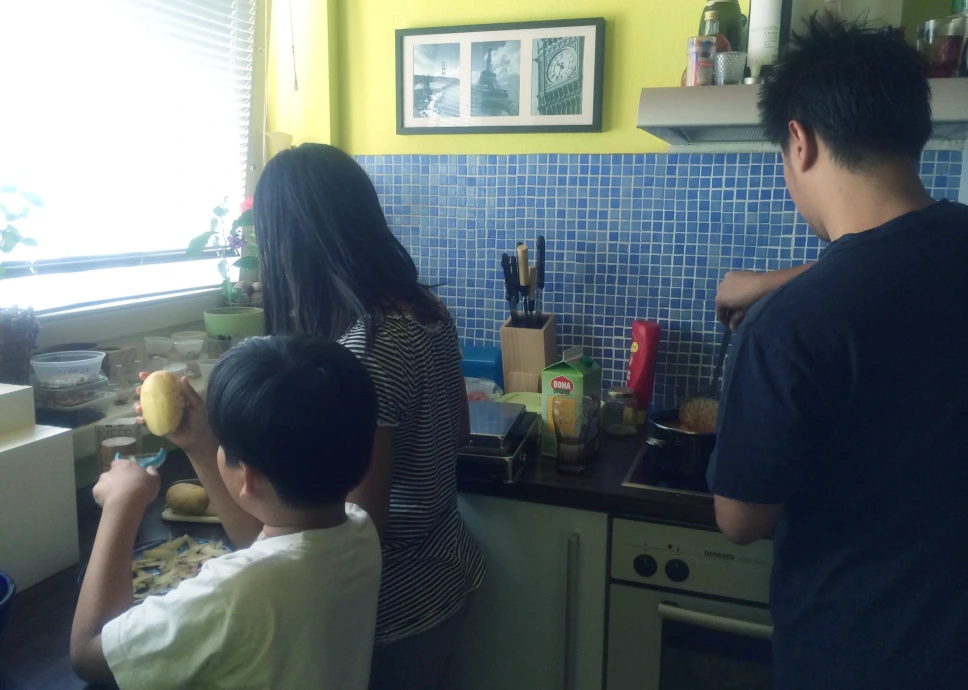 Spending time in the kitchen is a great way to pass the time and warm up your house on a chilly winter day. It's a win-win! Plus, teaching kids how to cook gives them valuable life skills. You can even use it as an opportunity to engage them in math and science concepts. Just remember to keep the projects and lessons age-appropriate.
Toddlers and preschoolers love helping in the kitchen with simple foods like cookies and pancakes, while your school-age kids will likely have a blast learning how to make their favorite meals, like pizza, spaghetti, or even homemade chicken nuggets. The sky's the limit for tweens and teens. Encourage them to find cooking or baking recipes that interest them. Pick up the ingredients they need and then spend the day helping them prepare their chosen meal or sweet treat.
No matter how old your child is or what they make, be sure to enjoy it together as a family when it's ready. This helps foster strong familial bonds, and your child will be proud to see everyone enjoying their creation.
Closing Thoughts
Too much screen time is known to be unhealthy, and there's no reason for your daughter or son to spend entire winter days on their electronic devices — especially when there are so many other fun things to do! The suggestions above are just a few of the many ways to keep your kiddos entertained this winter. Give one a try the next time your family get's stuck inside due to the weather!