Do you have a functional patio? We used to when I was a kid and I remember what lovely  moments we spent there when family and friends come to visit.
Family reunion picnics, outdoor parties, late afternoon business meetings and graduation celebrations are just a few types of events you can hold on your patio. Granted, every patio is not the same, in shape, size or structure, some patios being constructed of stone, others of plain or colored concrete. However, the one benefit patios, regardless of their shape or size, have in common is the way they make it possible for you to entertain outdoors on and around stylish and functional patio furniture.
Accurate Measurement
Before you select patio furniture, measure the width and length of your patio. For example, some patios are as large as a traditional living room or den. In these cases, you could fit a sofa, four chairs and a table and maybe even a television and stand on the patio. If you're in the process of having your home built, review sketches of your home's exterior design with contractors. Share your thoughts and ideas about the type of patio you want.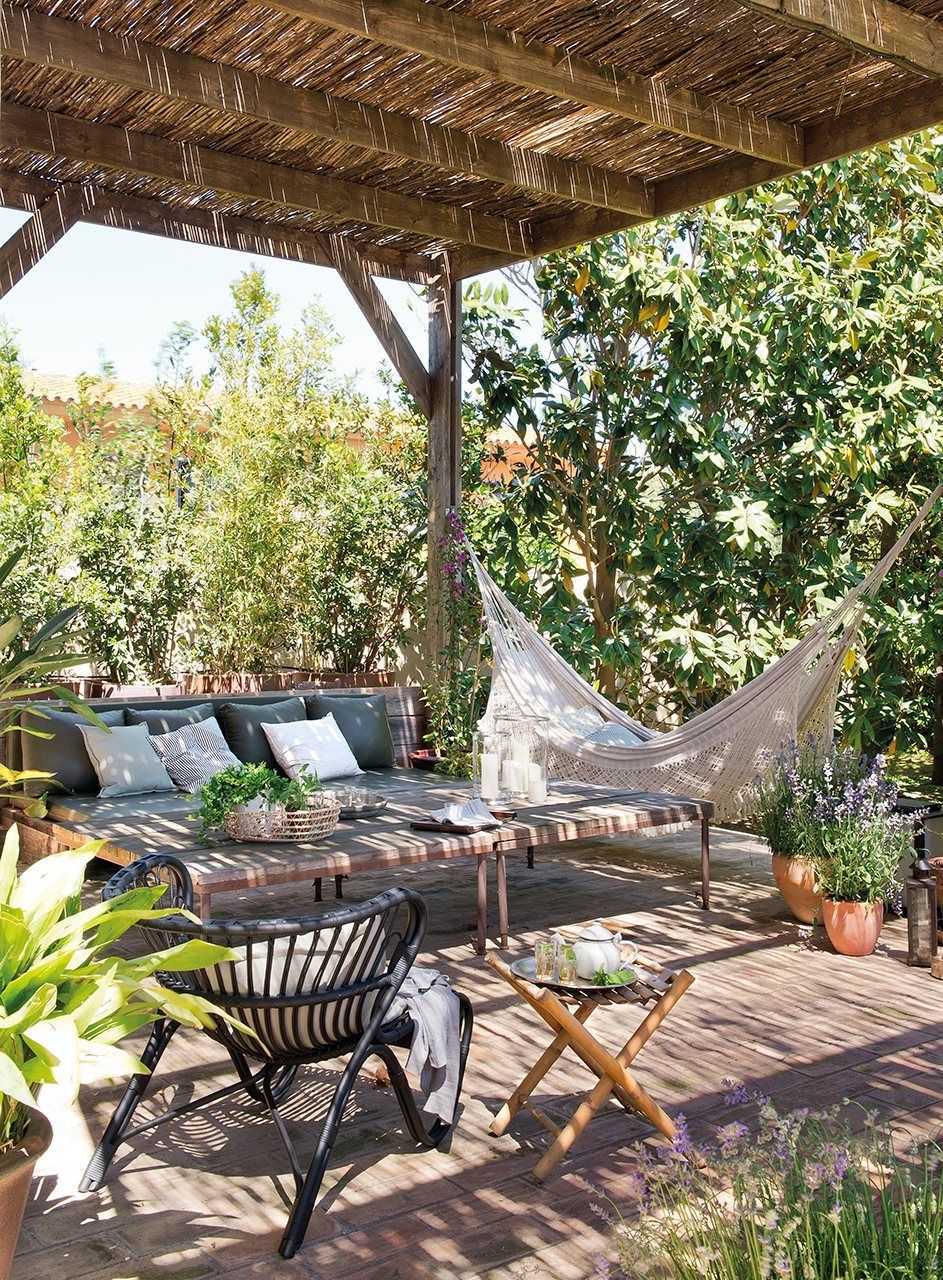 Stone Functional Patio
Choose to have your patio made with real stone and you could get a durable, natural look to your patio. It's one of the biggest advantages of building a real stone patio. Real stone also last for several years, even when walked on often. If you regularly entertain large groups of people, this might be a good choice. The downside of building a real stone patio has to do with price, real stone being one of the more expensive materials you could use.
Accents
Stone veneer will give your patio an elegant appearance. You could also build a bar, fireplace or entertainment center using stone veneer materials. Brick and stamped or colored concrete are generally less pricey than stone veneer and real stone. It's also possible to get brick, stamped and colored concrete in custom designs, similar to how you can get custom designed tiles to decorate the inside floors of your home with.
Stone, Bricks
One of the more commonly used patio materials is concrete. It might not look as classy as real stone,  stone veneer, brick, stamped or colored concrete. However if you use bold patio furniture to decorate your patio with, you can give plain concrete a visual lift.
Flowers
To enhance plain concrete, you can also plant natural flower-plants like roses, gerberas, or daisies around. Put hanging planters on fences to add more greens and colorful floral accents. You can even plant wisteria that will grow over trellises or archs that you've installed on walkways. This will make for a romantic addition to your garden overall.
Care for your plants well, here's the Ultimate Guide To Buying The Best Garden Hose 2020
Trees
Depending on where you live, palm trees or dogwood trees, would look good near where you place your patio furniture. Lemon trees are also good ornamental additions, plus, it will provide you with all the vitamin C you need.
Sofas
Rattan sofas are the usual patio outdoor seating offered around. But, palette furniture are also a great addition. You can even DIY a coffee table, or a long seater yourself.
Hammock
Another addition for relaxing afternoons you can install is a hammock. Initially, hammocks can be hanged between two trees, but if you do not have such option, you can get a hammock with stand. Such hammocks could be easily moved around with ease, it is stable as having built to fully support a person's weight.
Lights
Outdoor Lights doesn't only give your patio a relaxing atmosphere at night, it makes it safe for everyone to walk around as well. Solar lights are the most practical options to install, they do not require electricity to operate. You do not need to recharge them, let he sun do that.
Coordinate Colors
Colors your patio furniture are designed with can also add the type of elegance, modern appeal or classy touch you want your patio area to have. After you get the look you want with the furniture, focus on comfort and durability. Also, if children or older family members live with you, consider their needs when you shop for patio furniture. To keep your furniture from experiencing weather damage, consider adding a plastic covering to the furniture at night or on days when it's raining lightly. During heavy rains and other inclement weather, bring your furniture indoors (i.e. into the basement, garage) to keep it in good condition.
| | |
| --- | --- |
| Pin This! (A Stylish and Functional Patio For Relaxing and Gathering) | Pin for Later! (A Stylish and Functional Patio For Relaxing and Gathering) |