Epoxy floor is made from a special, high-performing formula that combines a hardener and resin to resurface and seal concrete. You might be tired of using concrete floors in your place of business/office, or at home. They tend to look plain, they stain easily, and crack over time. You should consider having an epoxy floor! Here are 4 reasons why epoxy floors are perfect for your commercial needs.
Cost Effective Long Term
The cost of epoxy floor will depend on the size of the area being covered. Also the quality of the product being used and what kind of finish as well as design you choose. One more thing, decide whether you need to have professionals do the job.
Epoxy is more expensive than other types of sealers and paints. They can even double or even triple the cost of paint or other types of resurfacing. Other coatings may only last one or two years and need to be repaired from time to time. Epoxy floors are low maintenance, may never need repairs, and often last ten years or longer.
Reduces Slips and Falls
When running a business, the safety of your employees and all customers who enter your building is always a top priority. Slips and falls are a common cause of employee injuries in many work environments.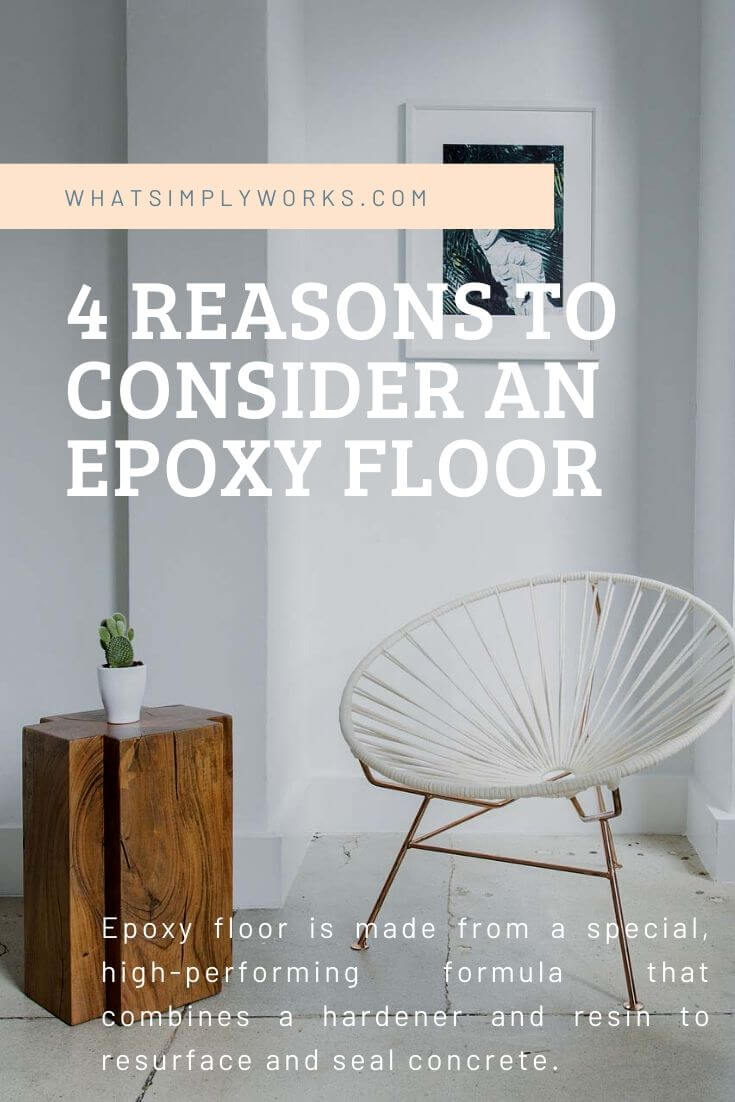 These types of flooring are especially useful in restaurants, warehouses, and other high activity business types. Epoxy floors are designed to be slip resistant, which will help keep everyone safe and prevent you from having to pay costly medical bills.
Clean Appearance
Unlike plain concrete that has a dingy, ordinary appearance, epoxy floors look polished and professional. There is a lot of flexibility in what design, materials, and colors you can choose, so you can customize your floor to how you want it to look.
Durable and Stain Resistant
One of the best aspects of epoxy floors that set them apart from other resurfacing options is that they are incredibly long-lasting and damage-resistant. They can withstand impact, harsh chemicals, and even fire! If you do happen to spill oil or other chemicals, the floor won't stain and can be easily cleaned.